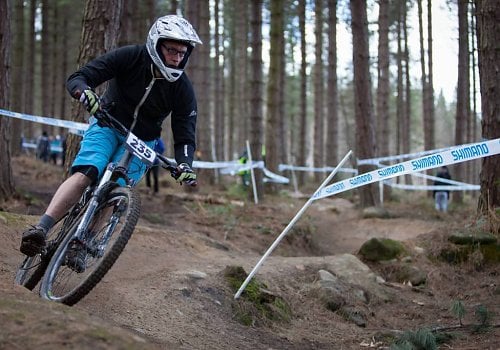 Name:
Matt B
Age:
31
What's your favourite trail, ride or event? (or all three!)
Steel City DH of course! Only raced it once (with a terrible result) but it's such a great atmosphere!
What's your favourite bike of all time?
Completely ridiculous but I always wanted a Brooklyn Machine Works Race Link (and more recently the SuperCo Silencer)
What's your current bike?
 #ProjectStupid, Genesis Equilibrium Disc, Saracen Amplitude, Automoto singlespeed
What's the best innovation in bikes or bike related stuff in the past 10 years?
The internet; it's allowed so much discussion about so many aspects (where to ride, geometry, new products etc) that without it, any other 'innovation' would probably have failed
Why do you ride?
Growing up in a small village in the Peak District meant a bike was the first taste of freedom and it's just carried on ever since because bikes are ace!
You can find matt on Twitter @mattbowns and Instagram @mattabowns